With float centers scattered all around the Puget Sound, Seattle remains one of the preeminent float cities in the country. Between Seattle, Bellevue, and Tacoma, floaters have their choice of locations in and outside of the downtown core. With quite a few centers that have been around for nearly a decade, you're sure to find a high quality spa catered to you.
Here are our favorite float spas in Seattle, Washington: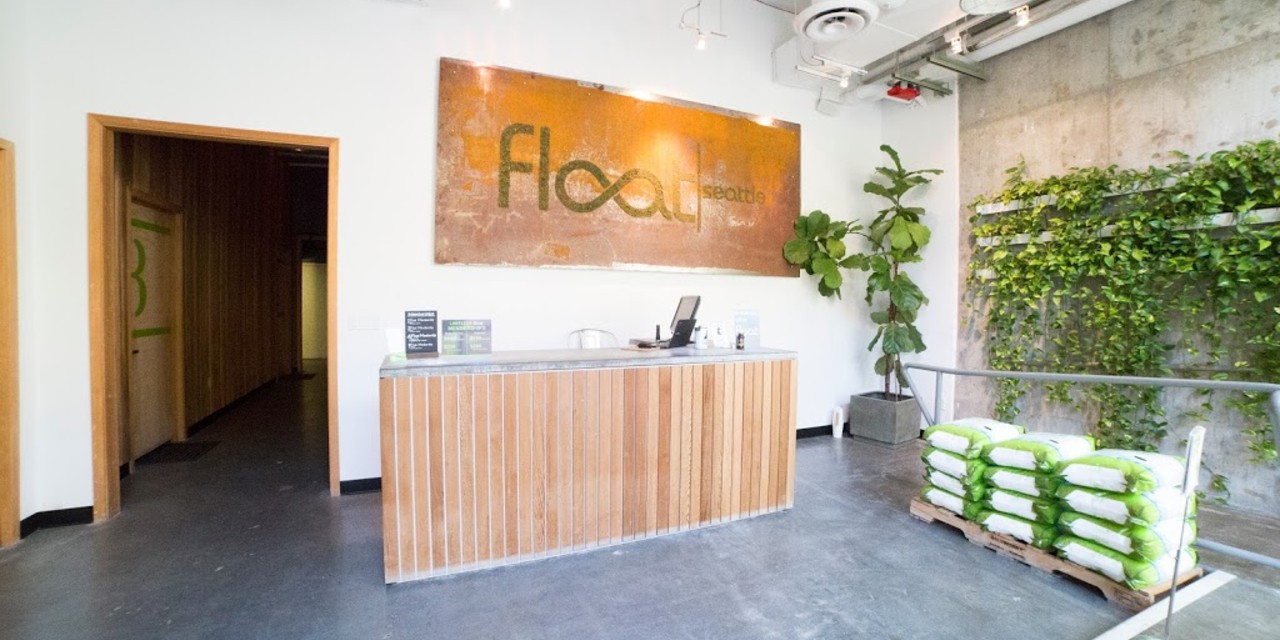 Photo from Float Seattle (Greenlake) Ambiance, location, and customer service. All A plus.

Opened in 2012, Float Seattle is Seattle's longest running float center. They have 4 float tanks onsite -- two Samadhi tanks, one large open corner tank, and one old school wide tank. The tanks aren't the most modern, but the function very well. Our personal favorite is the Oasis Room with the large and wide float tank.

One of our favorite things about Float Seattle is the low cost price for first time floaters. As of the day of this post, a single first float costs $39 and a first float three pack costs $135. We haven't seen many float centers with prices this good.

Check out their pricing here.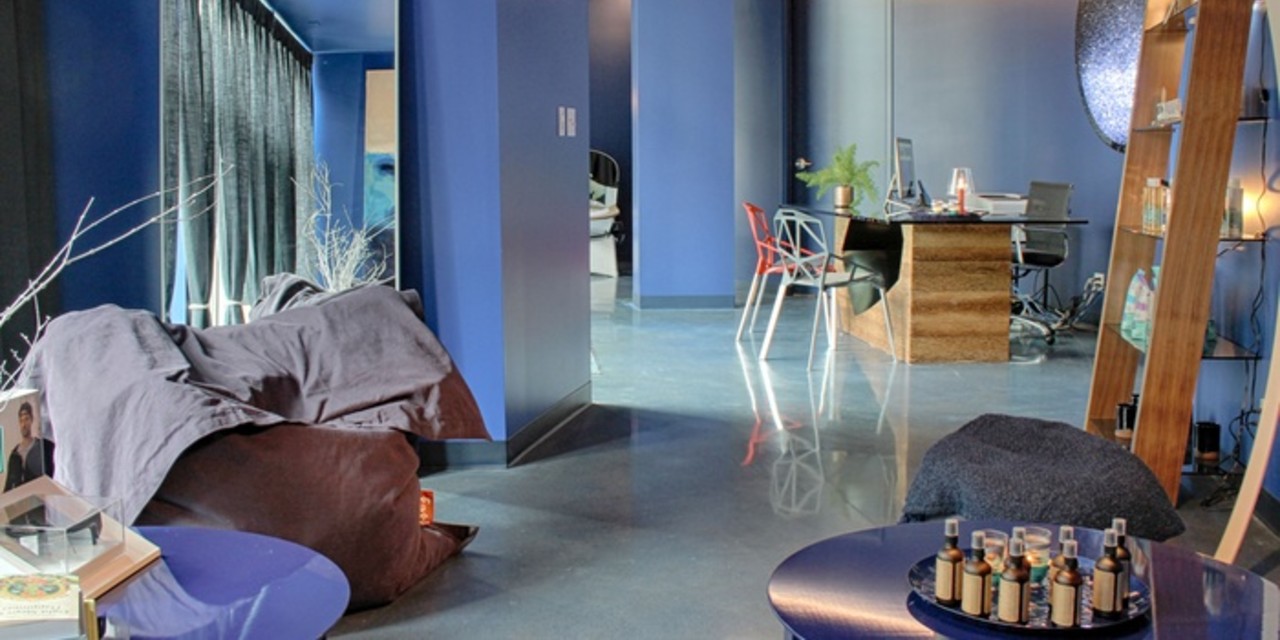 Photo from Level Float & Spa This is the place to have a holistic and transformational experience

Level Float & Spa is a full service wellness and beauty center. In addition to float tanks, they also do cryotherapy and will be offering Celluma LED light therapy in the near future. They're on of the most popular float centers in Seattle due to their high quality tanks, comfortable lounge, and excellent customer service.

They have two models of tanks onsite -- two float pods and two float suits. The suits are larger and have extra height, perfect for taller floaters or those uncomfortable with closed spaces. The pods are traditional modern looking float tanks, perfect for the average user.

The founder's name is Masha and explains that she left the corporate world to open Level Float & Spa after just a handful of floats. She understands the benefits that floatation can provide for people and strives to make sure all her customers are satisfied.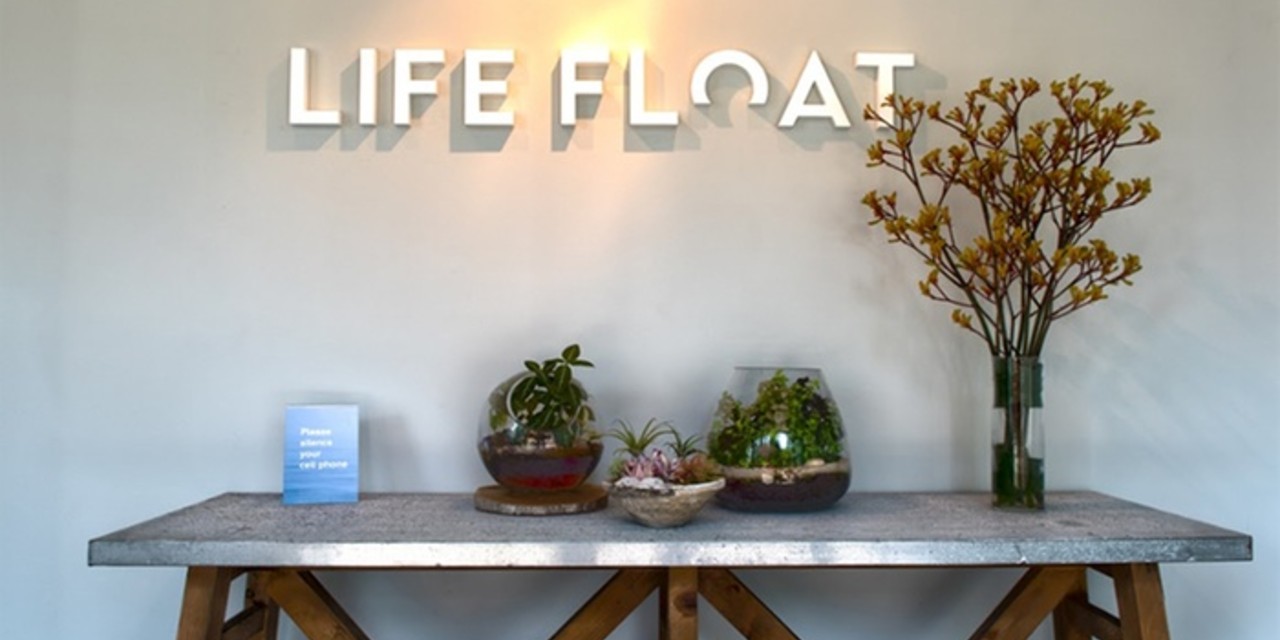 Photo from LifeFloat A top pick for first time floaters

A chill oasis in the South Lake Union neighborhood of Seattle. LifeFloat is a float center that specialized in float pools as opposed to float pods. Their pools are "luxurious, spacious, and private, providing an unrestricted floating experience with all of the the key floating benefits". LifeFloat is a great option if you prefer float pools over float pods.

Each float room comes well equipped with all of the amenities you would expect in a luxury float center. Showers, towels, shampoo, and body watch are all readily available. Each room also has controls for music and LED lights that can be set to any color you'd like.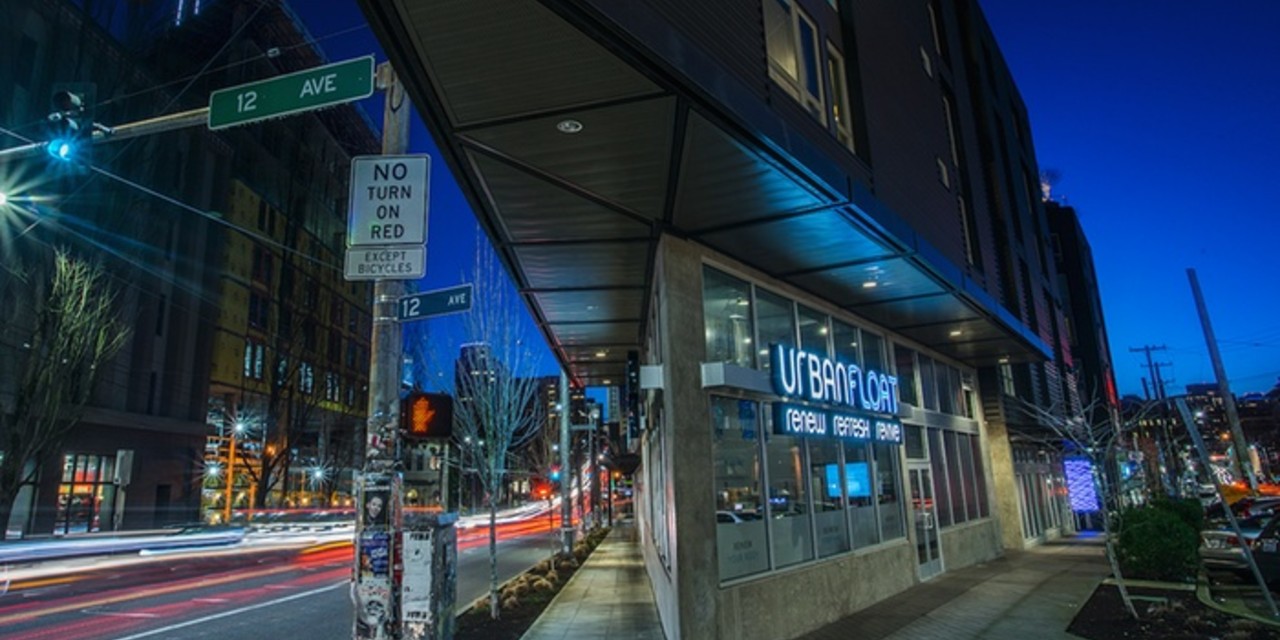 Photo from Urban Float - Seattle Check out the Ferrari dealership next door

As seen on Shark Tank, Urban Float is one of the most popular float centers in the United States, and the Seattle location is no exception. They have 9 private rooms, each with its own i-sopod float pod. Not to mention, Urban Float Seattle is quite a stunning visual experience with Chihuly blown glass on the lobby ceiling, plants in every corner, and comfy leather seats throughout.

Urban Float is one of the largest float centers in the United States, possibly the largest based on total number of locations throughout the country. They're a great facility and will surely take care of your needs.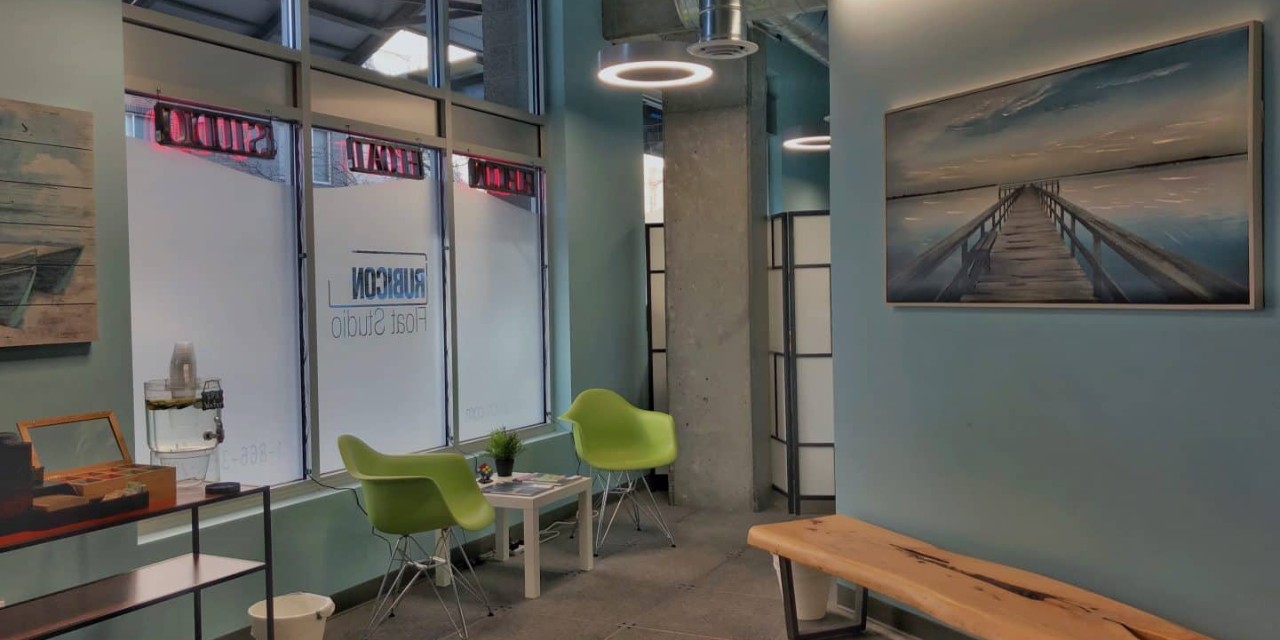 Photo from Rubicon Float Studio Extra long, 90 minute float sessions are standard

Located in Juanita area of Kirkland, Washington, Rubicon Float Studio is a solid facility with excellent tanks and showers. They've clearly paid high attention to comfort, as each float room is amazingly quiet and outfitted with all the comforts you would expect in a luxury float center.

The founders chose Escape Pod Aphelion tanks to outfit Rubicon Float Studio. While Escape Pod no longer manufacturers tanks, the Aphelion line remains one of the best isolation tanks on the market. Each one measures 98" long by 58" wide and has fantastic air circulation, ensuring that floaters maintain ideal temperature and humidity inside the tank.

Check out Rubicon if you're north of Seattle and looking for a high quality float center with amazing tanks and 90 minute floats.

This page is continually updating. Please see the published date to confirm the most recent changes.
Related Topics
Cities